Peacock
Identity Design and Branding
2020


Chief Creative Officer - Beat Baudenbacher
Executive Creative Director - Daniel Doernemann
Executive Producer - Scott Lakso
Art Director - Pete Jeffs and Jim Read
Associate Producer - Sarah Keshishian
Designer - Chetan Singh Kunwar
Peacock is a nod to NBC's iconic logo and NBCUniversal's rich legacy of creating beloved films, TV series, characters and franchises that have been at the epicenter of pop culture and will continue to define the future of entertainment.
NBCUniversal collaborated with the team here at
Loyalkaspar
to contrive, develop, and conceive the brand that is Peacock. The objective for the team was pretty straight forward - to celebrate NBCs rich history yet set itself apart and establish its own presence in the streaming market.
Our collaboration produced a rich and versatile design system that works across all platforms and sizes, from app buttons to large-scale billboards. Not only that, the design system extends to flexibe visual toolkits for original, promos, endpages, social and brand guidelines.
Streaming July 15, 2020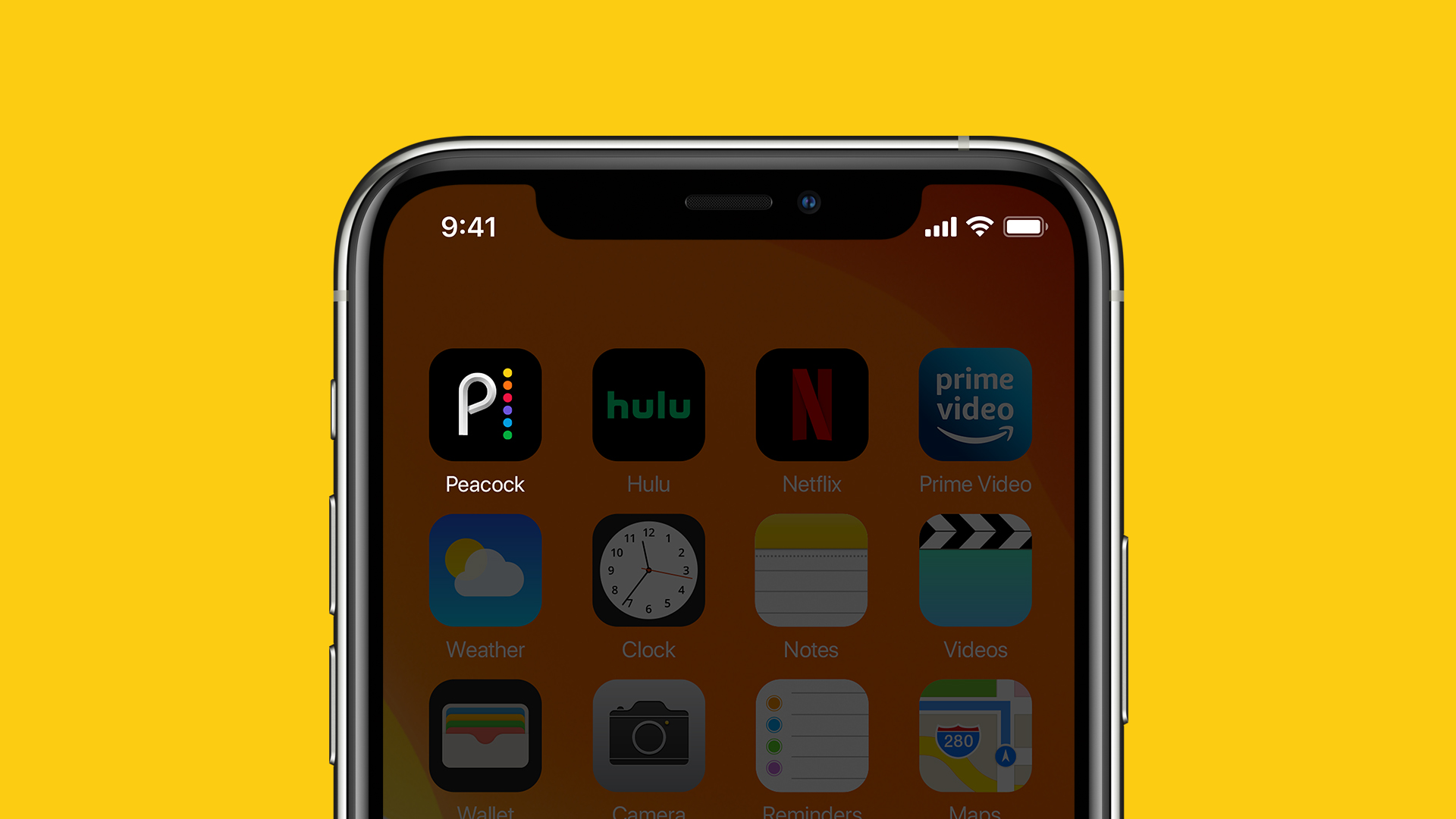 A logo that's rooted deep into the spine

Our wordmark is bold, full of character, immersed in the legacy of NBCUniversal and brushed with a dash of flamboyance. The six colored circles of the 'Spine' synthesizes the NBC color palette, representing the full spectrum of content available across the platform for the viewers to relish.

'Spine' not only functions as a memorable mark but also allows the brand to use it as an anchor point for messaging and a placeholder for logomarks for future partnerships.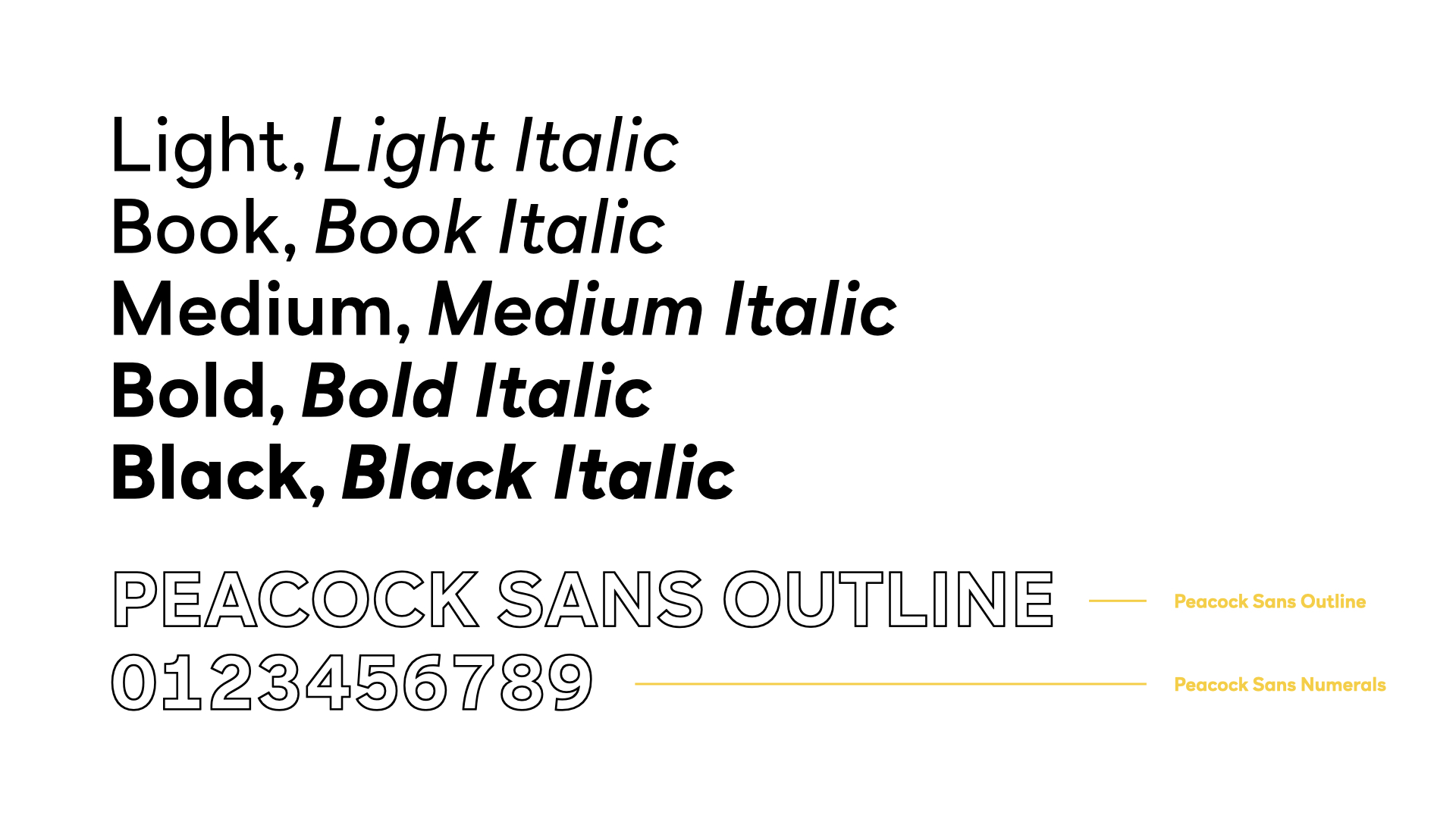 Peacock Sans

Peacock Sans is a geometric sans serif inspired by the circular motifs present throughout the brand. It's edgy, modern and everything you need. Specially designed to be legible at small sizes across multiple devices, it is available in five weights in Roman and Italic.




Loyalkaspar also designed a bespoke outline version of Peacock Sans as a tool to add personality and ownability to the brand DNA.



Think of the peacock as "the most interesting bird in the world" - confident and cool, often surrounded by celebrity friends but never trying too hard to attract attention.

The peacock connects with talent and audiences because it has a proven track in entertainment - it effortlessly commands a room with its raw animal magnetism. The Peacock is like the Dalai Lama, but cooler - because it's not a llama.

It's a Peacock.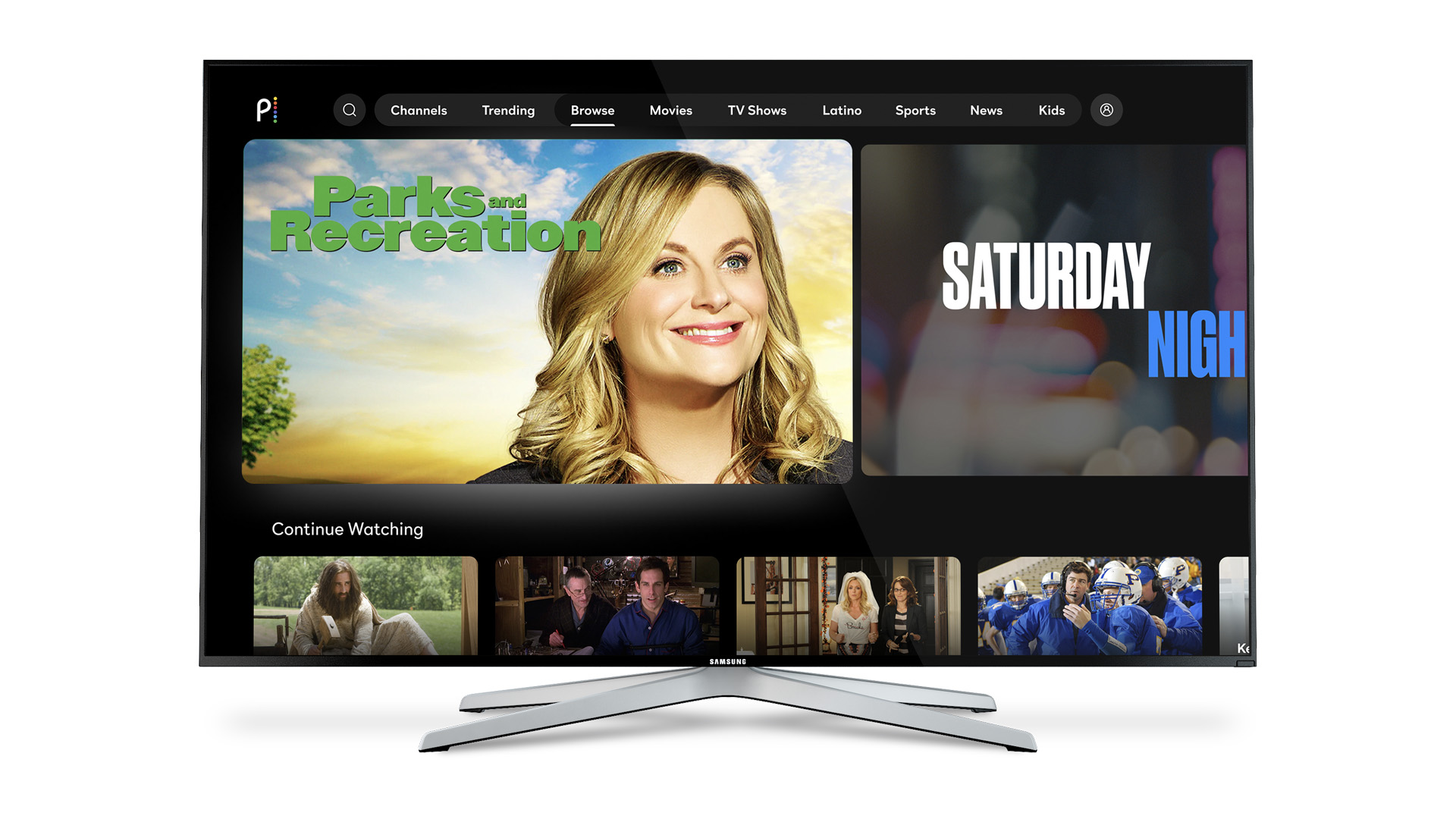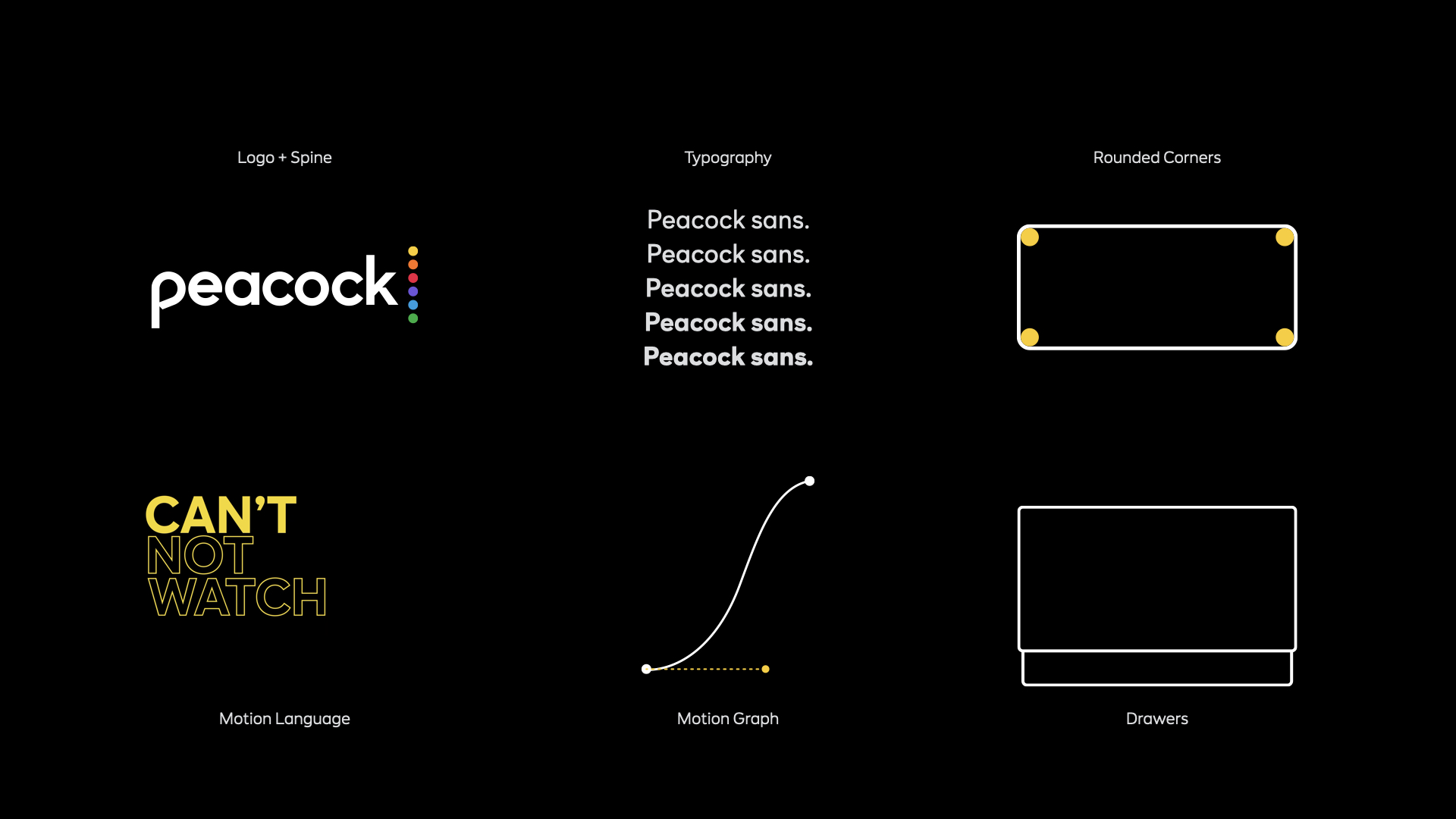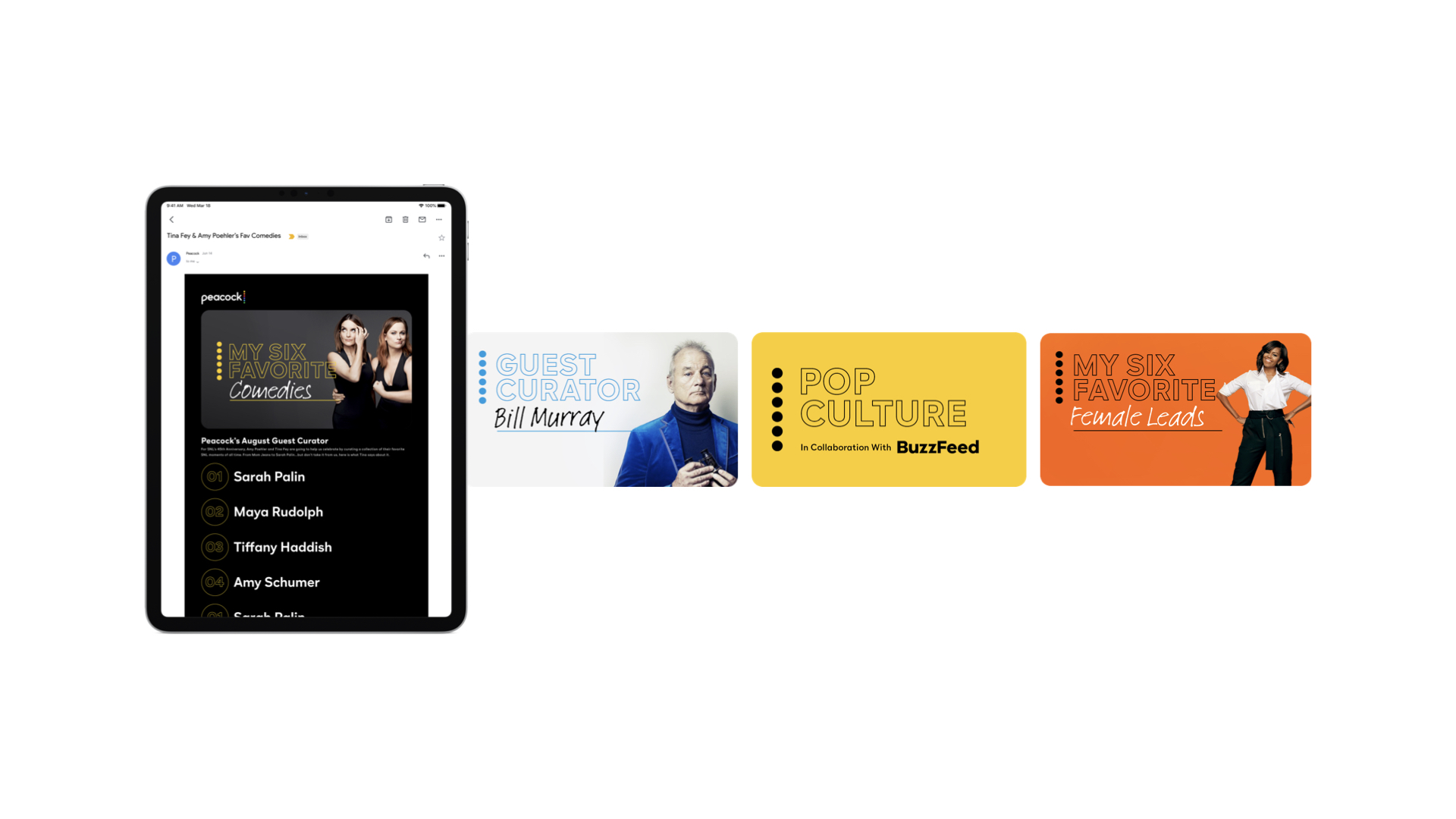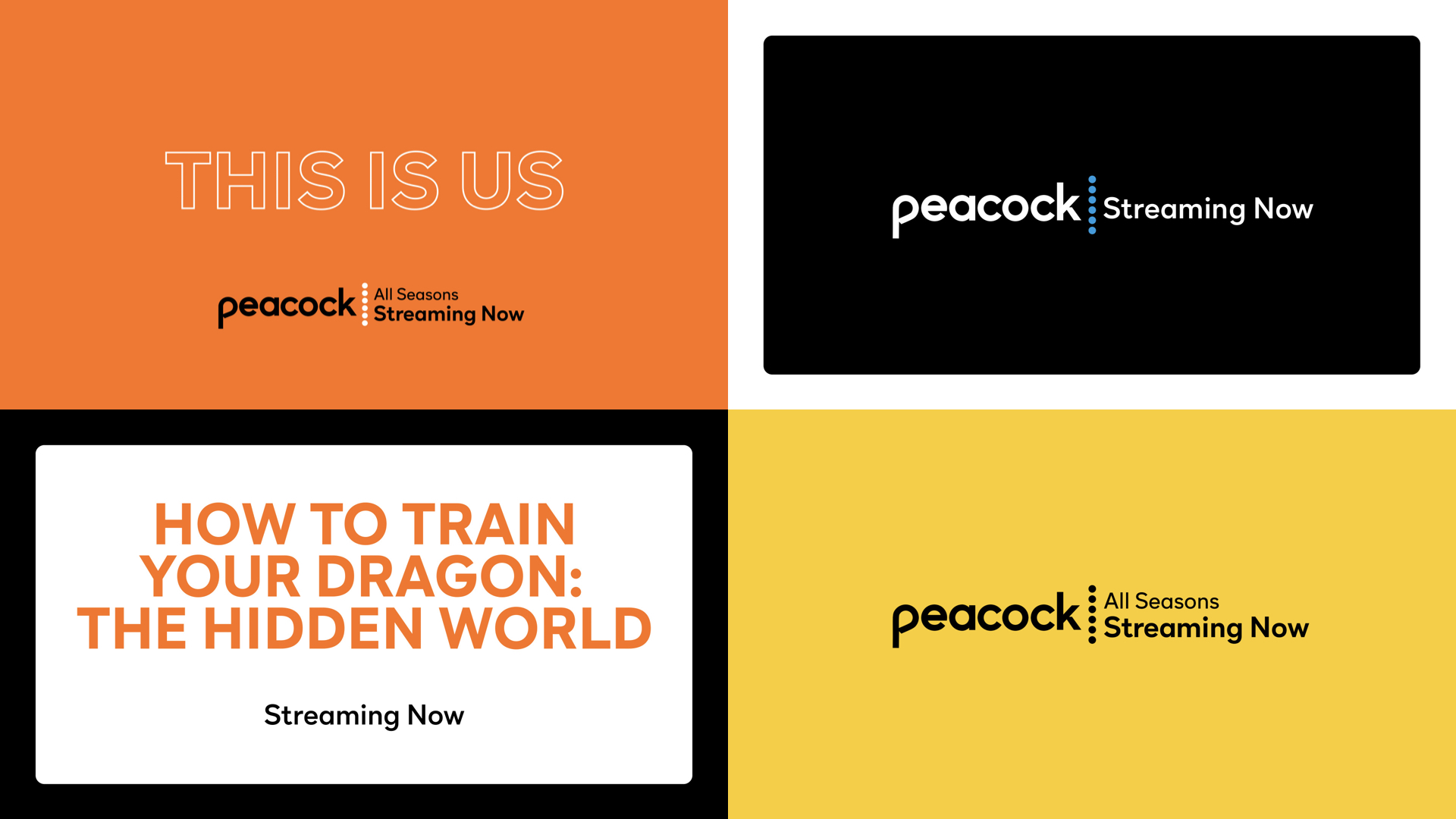 Peacock Originals

Peacock is set to deliver a world-class slate of originals while also offering treasured hits from the vaults of NBC. The service will also feature blockbusters and critically -acclaimed films from Universal Pictures, Focus Features, DreamWorks Animation, Illumination and Hollywood's biggest studios.